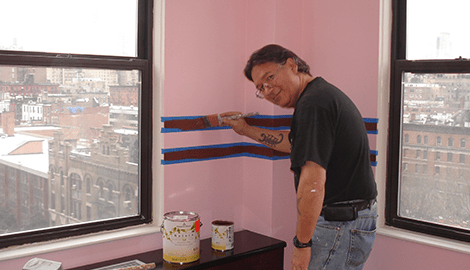 We Take Pride In Our Painting
Over 35 years of Professionally Painting Local Homes
INFLATION BUSTER OFFERING 20% OFF FOR ALL
The bitterness of poor workmanship is long remembered after the sweetness of a cheap price is forgotten.
Details make the difference between a decent job and an outstanding job!
We Take Pride In Our Painting service in Carmel, NY, and surrounding areas is a small, owner-operated company. We dedicate as much time as necessary to deliver a quality job while keeping an eye on the smallest detail so that you can enjoy the interior of your home like you should!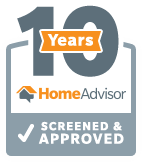 Professional Residential Interior Painting Servicing all of Putnam County, Westchester, and Riverdale, New York.
Time Savings—When you utilize mobile painting, you save time. You can spend your free time doing the things that you enjoy and spending time with the people that you love!
Affordability—I do everything within my power to work within your budget. I will not overcharge you, nor do I hide fees, and I'm always happy to provide my customers with a free estimate.
Quality—Your walls will be trimmed out expertly and prepared perfectly, and your paint job will look flawless. I guarantee the quality of my work for a full year!
Holes—Holes in drywall are simply unsightly and can let cold air in and warm air out. I can expertly repair holes in your wall. When I am done, you will forget where the hole was!
Dents—Have you accidentally dented your wall-moving furniture? Perhaps the kids have wreaked havoc on your drywall. No matter the cause, I can easily repair dents located in your walls.
Water Damage—Do not let water damage ruin your walls. I can cut out the damaged pieces and replace them with clean drywall. Replacing these pieces helps to prevent mold from setting in and causing further damage.
Rough Spots—Whether you have rough spots due to textured paint, plaster, or issues with the drywall itself, I can repair them for you. Wall repair does not have to be difficult, but it does have to be done right. Let me sand those rough spots smooth!
Set Up—I will protect your floors, furniture, and belongings. You do not have to worry about paint landing anywhere it does not belong and marring your surfaces.
Prep Work—I do not paint damaged walls unless you would like me to. Our services include patching holes, filling cracks, and sanding rough spots. To ensure precision, I also tape off door trims, window trim, and baseboards.
Quality—The quality of our work is second to none. As professional interior painters, we take pride in our work and do not call the job complete until you are satisfied! If you are looking for an interior painting service with years of knowledge and experience, reach out to We Take Pride In Our Painting service in Carmel, NY, and surrounding areas.
Wow!!! We are so thrilled with Joe's work. The paint is GORGEOUS. Joe is neat, quick, and his prices are fair. He did a number of rooms in our house, some trims, and a door, and they all look absolutely beautiful. He even went out of his way to do a third coat in two rooms when the dark paint was not up to his very high standards. We're looking forward to hiring him again to do another section of the house in the future. Highly, highly recommend!
This is the second time we have used Joe, needless to say he is fantastic and we are fans! We bought a new coop and it needed a quick coat of paint before move in and Joe did a fantastic job. Joe was very fair, very accommodating, and very good. He completed the job on time and really helped us out. The first time we called on Joe was to touch up some walls in our new condo. He was really easy to work with and did an outstanding job. He came and gave us a fair estimate and provided some sage advice. We highly recommend Joe for any paint job. You won't regret it!
We hired Joe to paint our bathroom and some accent walls, and we are extremely happy with the results. He was very responsive from the beginning and very professional. Within a week from reaching out, he had finished the job! Thank you an amazing job Joe!
I just wanted to pass the name on to you of a painter whom I used while I was in 100 UN Plaza and I was very satisfied with. Joe does good quality work, is reliable, quick, honest and communicative. He did exactly what he promised and for the right price. I would use him again in a minute.
Joe is a lifesaver. My wife and I moved into a new apartment in Manhattan and searched Craigslist for a painter. We were suckered in by one of these many ADs which offer 2 or 3 painters for a day at a low fixed price. Let me tell you, if it seems too good to be true, it IS. You get what you pay for. After having these scam artists in, we were left with a horrible paint job and more damage (paint on appliances, moulding, windows, floors, etc) and stress than can be imagined. My wife was terribly upset. We started to think there were no more professional painters, but only these "jack of all trade" day laborers who dabbled in home improvement. That is, until we found Joe Schallock. Joe IS a professional painter. He knows what he is talking about, he takes his time and does a great job. He also stands by his work. He was willing to come in and fix all the screw ups by the prior "painters" at a fair rate. The place now looks great and my wife is thrilled. You may find cheaper "painters" than Joe Schallock, but you will not find better. Trust me. My advice, is if you are looking to go cheap, just do it yourself and save money all together. If you are looking for a great paint job that will make your home beautiful call Joe Schallock. You won't regret it.
Joseph did a fantastic job. He came by gave me a reasonable quote, explained his procedures, and did immaculate work. Cleaned up as he worked, my wife and I were very pleased. Would highly recommend and will be calling in the future for my painting needs.
We would absolutely recommend Joseph! He did a great job, great price + is truly a perfectionist. He painted 4 rooms, ceilings and complicated trim/moldings/windows. On top of the immaculate job with the apartment we found him trustworthy and pleasant to work with. He was a great communicator, provided an estimate on the spot at our walk-through, asked great questions about the apt and what we wanted. He was punctual, prepared with all the necessary materials and ready to get started from the moment he arrived. He checked in with me at the end every day to review what he had completed and what the plan was for the following day. Book him!
We were very pleased with Joe's work! I like that he works alone, especially now with COVID! He repaired a very high ceiling that other's refused to do! Joe finished in a timely manner and was very neat and cleaned up after himself. Also, we felt his price was reasonable. I will use him again and have recommended him to my daughter!
Joe completed work on our new apartment last month and I cannot speak highly enough of his work. My husband and I thought we could try to paint the place ourselves, but 5 hours in, with no real progress, other than terribly jagged lines, we did a search on Yelp and decided to go with Joe based on the glowing recommendations from other Yelpers. Within a few minutes of my email inquiry, Joe responded with all the right questions and concerns. He was extremely professional, courteous and also super funny! Any professional service provided with a smile and a sense of humor is A+ by us! Because of our work schedules, we were not able to meet Joe in person when he began the project, and only had the pleasure of meeting him upon completion of the job. Despite that hurdle, Joe communicated with me 3 to 4 times per day with a progress update. He handled this caveat with such coolness that a HUGE weight was lifted off our shoulders during what was a pretty stressful moving-in period. He was pretty much the easiest part of the process! And then we saw the amazing job he did. Wow. I'm going to have to upload some pictures soon. Needless to say, my husband and I would not have come close to what he was able to produce. If you want a job done right, you must hire people who know how to do it and who are certified and insured, like Joe. And despite a massive mishap on the part of Home Depot - who gave us unmixed paint on our second purchase when we needed to buy a bit more - Joe did his best to ensure that the paint was mixed evenly and well on the walls. Joe is a true perfectionists so he is still trying to help me get a refund from Home Depot, but to our untrained eyes, all we notice is the great work he did on our new place so we can't imagine having a better job done! He truly transformed an apartment that had old white walls and drab yellow, seemingly hospital-certified doors and doorways, into a modern, cool pad. I can't recommend Joe enough!!!
We hired Joe to paint a very large room in our home, along with the entire foyer area. These areas have extremely high ceiling, approximately 28 feet high. He did an exceptional job, with clean lines. He helped us with color choices to compliment colors that were already there, as well as advised us as to what paint finishes would be best for our needs. Joe was very professional and easy to communicate with. It truly was a job well-done and definitely worth the value. He comes highly recommended.
At We Take Pride in our painting your health and safety are the priority. We follow the recommended CDC guidelines and offer a 20% discount on all work for senior citizens, military, police, firefighters, and medical personnel.